Freewill Baptist Church in Oilton, Oklahoma has purchased a pair of EpiGen 15's for their new building.
Since we are busy with the audio/video install at the church, among other jobs currently in progress, I am having Leland and Sam build these for me.
The first one is finished and they are working on the second one.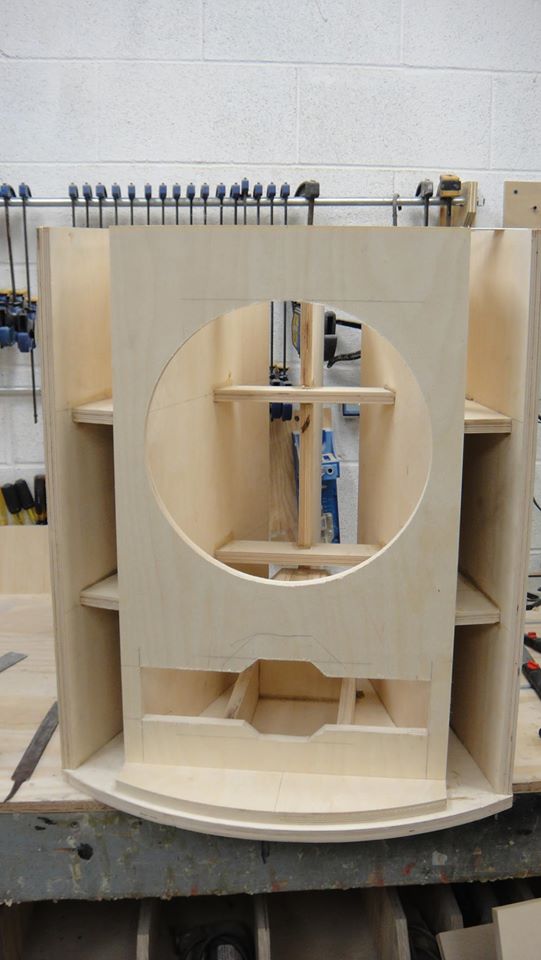 Flypoints are installed at the church and we are waiting on the drop ceiling to go in before we install the speakers.
We are all excited about this install. The EpiGen's are not MVW, but they do share some of the qualities of the MVW speakers.
Best 15+Horn on the market !!!